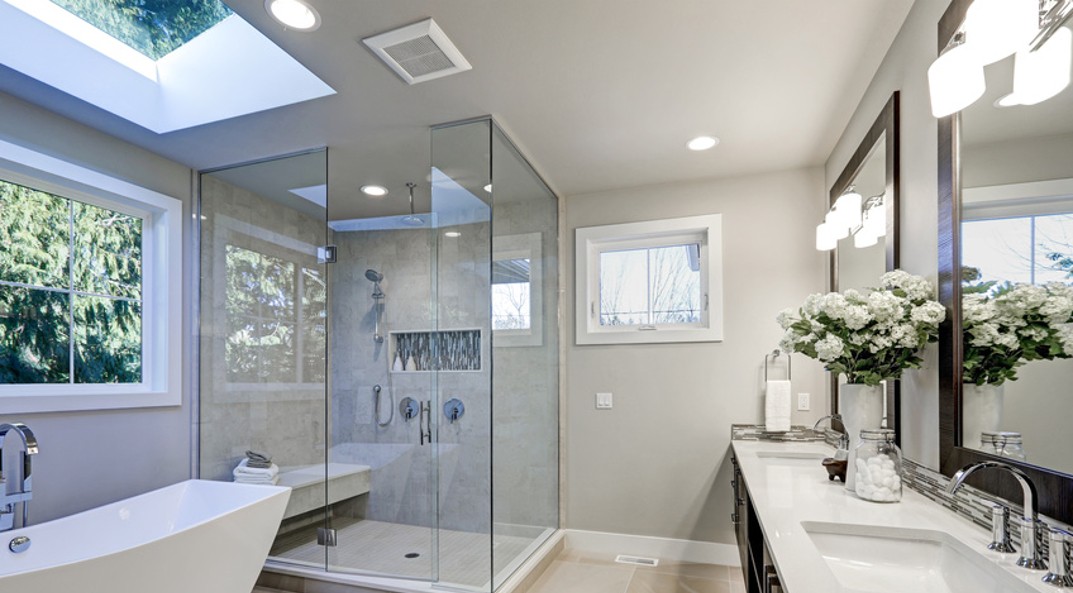 Make your shower more stylish and functional:
#1 – Waterproofing
The most important thing to do in a shower, hands down, is waterproof it. A lot of people mistakenly think that tiles and grout are waterproof, and that kind of thinking can lead to big problems. So before you install your tiles make sure you have a solid, waterproof foundation. Be sure to check with your contractor that he or she is using a complete waterproofing system.
#2 – Shower Bench
If you've got the space, installing a bench is a great way to provide extra safety and comfort, as well as add a spa-like element – particularly in a steam shower where you want to sit back and relax. It's important to use something that is both strong enough to sit on and totally waterproof. That way you can tile it and be confident it will not deteriorate due to the amount of water it's exposed to.
#3 – Shower Niche
Maximize storage within your shower with an attractive recessed shower niche to hold the everyday necessities such as soap and shampoo. Just make sure when you're planning your shower design that the niche is not directly in the line of water flowing from the shower.
#4 – Shower Door
Frameless glass doors are superior to shower curtains for a few reasons. They're splash proof, they have great ROI (return on investment), and they make bathrooms look much bigger than they really are. They remove the visual obstruction of the curtain and make the room feel open and airy. (Keep in mind this only applies to clear glass – textured glass will make the space feel like it has an extra wall.)
#5 – Shower Fixtures and Drain
Including both a rainhead and handshower allows for maximum flexibility. While rainshowers don't necessarily see a great return on investment, they're a luxury item that is becoming more and more common. So if you're already going for a high-end look and feel then a rain shower is a nice addition. And while most people don't give too much thought to their shower drain, keep in mind that a linear drain is a nice touch in modern bathrooms, and it's a particularly nice way to reinforce the streamlined aesthetic of a curbless shower.
Source: http://scottmcgillivray.com/renotoreveal/articles/5-ways-maximize-shower/